A few years ago, I switched to a Dell XPS 13 as my laptop. At the time, it was more powerful than my desktop. This wasn't an issue, but now that I'm working from home, my desktop is feeling a little week.
I upgraded my 2014 desktop this weekend from an Intel i5 to an AMD Ryzen 9 3900XT. What was supposed to be "just a processor and motherboard" upgrade turned into so much more…
Originally, I was planning on sticking with Intel. With the current state of the world, it's hard to find an i9 at MSRP price in stock. Ryzen seemed readily available, and readily able to appease my upgrade needs.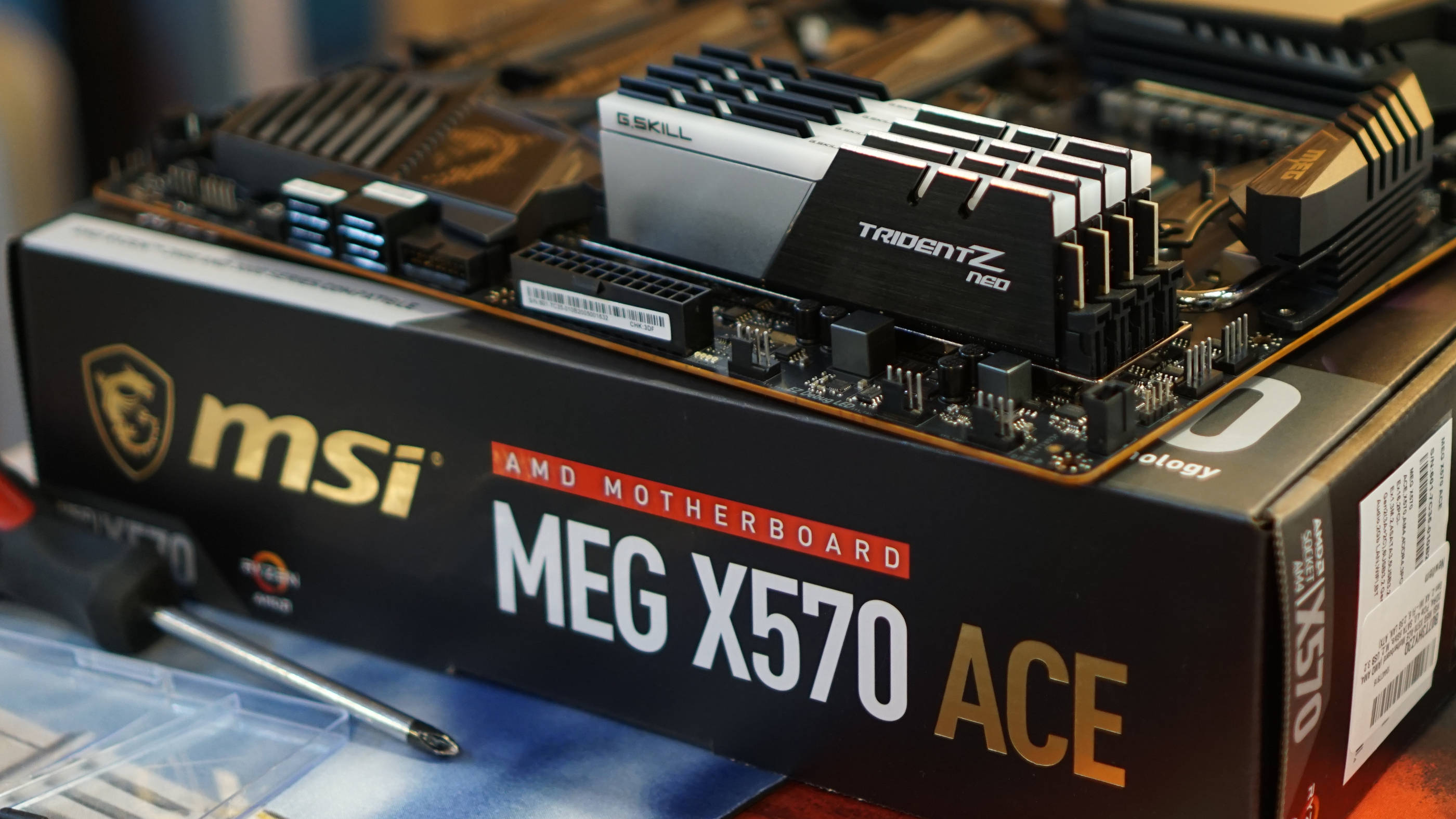 I wound up going for:
I kept my current MSI GAMING GeForce GTX 1060 6G.
I went with the Trident Z Neo because reviews for other RAM said it didn't work with AMD when running at higher speeds.
The Samsung 970 EVO is a PCIe 3.0 M.2 SSD. The MEG x570 Ace supports PCIe 4.0 devices, but I've used Samsung SSD's before, and they've been more reliable than other brands I've tried, so I stuck with them. I got 1 TB for Ubuntu, and 1 TB for Windows 10.
I originally didn't want to buy a new case, but the old setup seemed like it'd be good to turn into a game machine hooked up to my TV, especially now that Persona 4 Golden is available on Steam.
Since I wanted something that could run Steam hooked up to my TV, I decided to get a case to house the new PC.
I actually didn't want LEDs or RGB in the build. My tower hides behind a desk. The non-RGB mother boards and RAM were sold out, as were the non-RGB power supplies. The Fractal Design Meshify C has a big glass side, so maybe I'll try positioning it somewhere I can see into the box?
And the results…
The most shocking thing to me is how much fast VS Code search is. The results are near instant for my personal projects.
Compilation for my projects has also decreased. It feels like any lag is because of printing to the console.
Even though a PC is a PC, and I'm still running Ubuntu, I've been programming more and enjoying working on side projects since the build 😜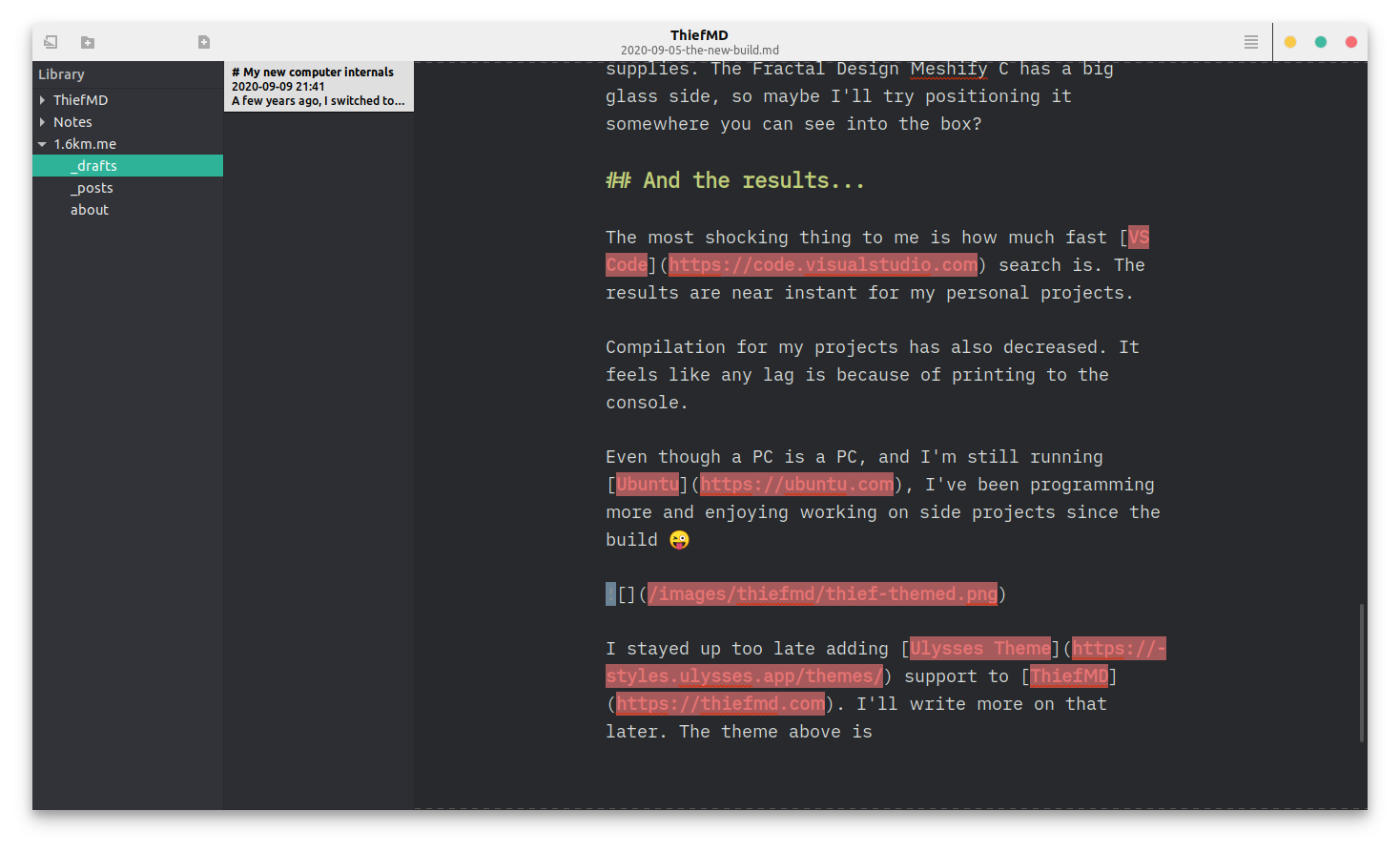 I stayed up too late adding Ulysses Theme support to ThiefMD. I'll write more on that later. The theme above is Tomorrow Dark.